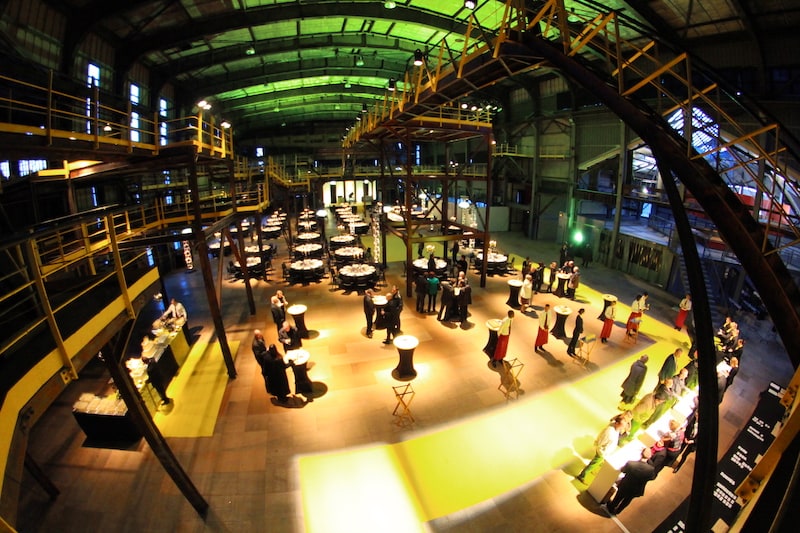 The authentic and monumental Wendel washhouse
Walk into the old washhouse, made up of several modules built between 1891 and 1961, and let yourself be surprised by the magic of this place. This monumental building was designed for sorting and processing coal before it was packaged and delivered by rail to customers (industries, private individuals, etc.).
Today, the coal processing facilities have given way to a 1,500 m² room. The washhouse has nevertheless retained its authenticity, since the footbridges that overlooked the installations have been preserved. The ceiling height can reach about ten meters.